Hospitality trade
Multilingualism and further training and development
There are good employment opportunities in the hotel industry – especially for well-trained professionals
"In the hotel industry, more workers are being sought than found," the Horesca Secretary General, François Koepp, confirmed in the first part of our multi-part series about job opportunities in the HoReCa sector.
The lack of Luxembourg-based skilled workers also applies to hotel management. "This applies to departments such as management, sales, and marketing," explains Koepp. Many posts can't be filled by Luxembourgers, because there is too little interest. And therefore, it is often necessary to rely on specialists from abroad.
Experts sought
"The hotels try to find Luxembourgers with the necessary training," continues Koepp, "and there are some trained hotel staff members from Luxembourg, sometimes with a Master's degree and some experience." People like that find jobs. The industry is also exposed to fluctuations, so it may be that currently only a few such specially trained people are needed and next year perhaps a dozen. Not infrequently, such people remain in the large hotel chains and go through internal academies to continue their education and obtain the necessary qualifications.
The prospects are good in the field of management as well. "The orchestra has to have a conductor." This also applies to the sales division, but "fewer people are needed in channel management." People in this area are mainly concerned with pricing. They constantly compare the market and the competition, and often change prices several times a day. "It is possible that digitalisation will take over a significant part of this work."
The position of receptionist requires solid training. Koepp advises anyone who is interested in this position to complete his/her studies, for example at the Lycée Technique Alexis Heck in Diekirch."You have to understand what customers want, because depending on their origin, there may be special requests."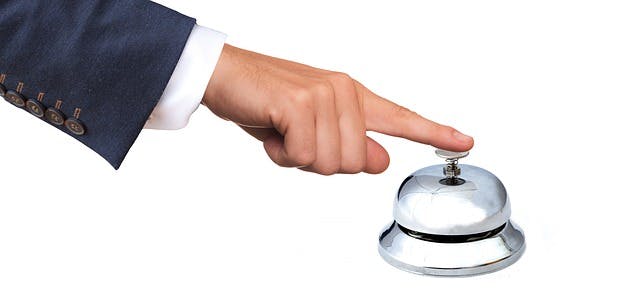 The position of receptionist requires solid training. You have to understand what customers want, because depending on their origin, there may be special requests.
On all levels
Multilingualism is of paramount importance. This applies to reception, check-in, and in the back office, for example, in the sales department. Quite a few employees who have worked in reception for many years switch to the back office, where they can contribute their experience with customers to great advantage. Many hotel chains offer this type of further education, and the job also allows you to work in many countries.
In the hotel industry, French is important, but you have to master several languages in multilingual Luxembourg. "English is particularly important, and it is imperative that we improve here," complains Koepp. He adds that German has also become much more important in recent years.
"The multilingualism in the Luxembourg schools will benefit the children later in the search for jobs!"
François Koepp - Horesca Secretary General
Concierge – a noble position
One of the best paid jobs in a hotel is that of concierge. "He must know everything about the country, the people, and the city. A concierge must also know what customers want as soon as he meets them. And how he can satisfy their desires," describes Koepp. However, such "multitasking" people can only be found in the four- or five-star hotels and in the luxury segment. "In other hotels, the owner assumes this role."
Are there enough hotels?
According to François Koepp, experts from MICE Tourism are of the opinion that Luxembourg does not have enough hotels to attract congress tourism. "In the capital and the surrounding area, the hotels are booked 60 per cent per year with standard bookings. In the capital itself, there are almost 3,850 rooms so that for congress tourism there are almost 1,500 rooms more available.
In various establishments, however, the capacity utilisation is much higher, with fewer rooms available for congress participants. On top of that, the 60 per cent utilisation rate is expected to last a whole week, but businesspeople are in Luxembourg mainly during the week, and on weekdays we reach a utilisation rate of more than 90 per cent. You can't organise a large congress with 400 rooms!"
From this perspective, it seems necessary to build more hotels in Luxembourg. "Some hoteliers, however, do not agree with this," says Koepp, "but others are convinced that more rooms are needed and are arguing about whether these new hotels should be located in the four-star or five-star luxury segment."