Rémi Fouilloy of Morgan Philips
You work as both CEO and Head of HR. How did you achieve this role?
I started my career in 1997 as a Bank Auditor with PWC in Paris. Two years later, I was able to join the human resources department at a global firm. There, I started out as a consultant and then worked my way up to managing the offices in Zurich and Luxembourg. In 2013, I helped found Morgan Philips. I am one of the co-founders and the General Director for Luxembourg and Belgium.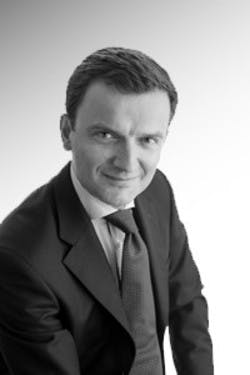 Rémi Fouilloy
General Director at Morgan Philips since 2013
Which professional profiles are you most interested in?
Within four years, we have built a firm that numbers more than 300 employees and offers human resources consulting in 14 countries. We hire consultants for our two brands FYTE and Morgan Philips Executive Search. An individual who wants to advance in our industry and perform the high level of services we expect must be an experienced marketing specialist, possess excellent interpersonal communication skills, and also – this is a given – have sound human resources knowledge.
In your opinion, which criteria are most important when hiring an applicant?
In addition to professional experience, an applicant's "soft skills" play a particularly important role in our selection procedures. Interpersonal skills are crucial. Additionally, the aspects of intellectual curiosity, distinct analytical competences, client orientation, and an interest in economic relationships are also important. The job is very multi-faceted.
passend Aarbechtsplazen

all passend Aarbechtsplazen