Karin Scholtes of BIL S.A.
How did you become the HR manager?
Even before the start of my studies at ULB in Brussels, my goal was to work in HR management. After my return to Luxembourg – after obtaining a Master's degree in London – I entered the banking sector. Since I have helped to shape company changes, have gained a lot of experience over the years, and already have good knowledge of the sector, I was able to take on the role of HR manager.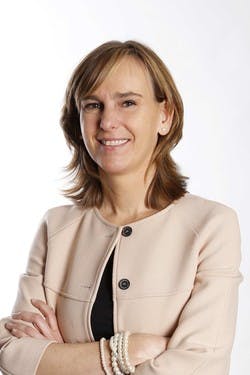 Karin Scholtes
HR Director from BIL S.A. since 2014
What professional profiles are you looking for?
Fundamental changes are taking place in the banking sector, and digitalisation affects all our business areas. This obviously affects the professional profiles we are looking for, the Scrum Masters, the IT engineer, the community managers etc. Due to the changed legal provisions, we are looking for people with specific competencies such as risk managers or compliance officers. We would also like to attract experienced market experts, who are capable of realising new dimensions in their approach, to our bank.
What do you regard as are the most important criteria for hiring applicants?
Future occupational requirements in the banking sector are likely to be very different from our current professions. The competences of the applicants are certainly important, but we also focus on their development potential.
"They must show us that they are willing to learn and to develop further."
Karin Scholtes