Town planner
Town planners examine the functional areas of urban spaces and plan their development. They take care of the conceptualisation and the preparation of scenarios for organising towns in a specific environment, using the political projects determined by the people's representatives as their starting point.
As part of their project set-up, town planners pay attention to the overall project as well as to the smallest detail. They must consider the aspects of housing, employment, transport, public facilities, social coexistence, environmental issues etc. in a relevant manner. They work on the basis of a specification sheet and cooperate closely with different urban stakeholders.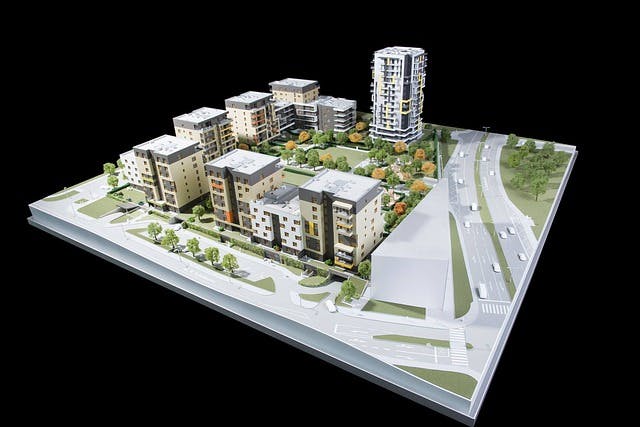 Town planners use spatial presentation tools.
The ability to grasp changes in the territory is of central importance to practicing this profession. You must also listen actively and argue convincingly (in writing as well as orally). Town planners use spatial presentation tools. They work in teams and have to be able to interact with different people (people, lawyers, residents) in their daily work.
They are familiar with the administrative procedures and regulations that govern the framework of urban and territorial policies. They also use software programs, such as CAD and DAO software (computer-aided design and drawing), SIG / GIS (geographical information systems), and have good computer graphics skills.
related jobs

see all related jobs