Riding instructor
The duties of a riding instructor include giving horse-riding lessons to experienced riders as well as beginners. This profession requires a high degree of physical fitness, as well as good teaching skills and a passion for equestrian sport.
A riding instructor is more than a coach, as he or she is especially adept at working with horses. He or she instructs future riders about the proper position to take on the horse for the various gaits – trot, gallop, etc. – and how to get around obstacles. The instructor shows them how to hold the reins, how to use the spurs and the riding crop, and how to move the horse forwards, turn to the side, and stop.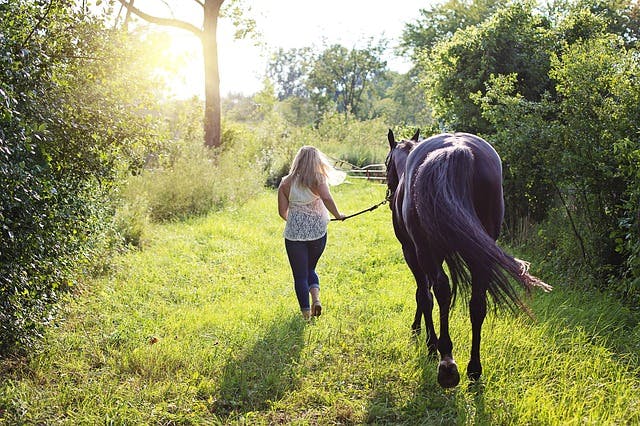 This profession requires good teaching skills and a passion for equestrian sport
A riding instructor should be familiar with the technical aspects of horse riding and possesses the necessary teaching skills in order to competently instruct his or her pupils and correct them when necessary so that they may continue to develop their capabilities. Horse riding is not like other sports. When mounting a horse, it's important to be familiar with the animal and to have gained its trust. Without this special relationship, it's difficult to control the horse, ride it, and use it to get past obstacles. One also needs to learn to feed the horse, brush it, groom it, and talk to it.
Riding instructors hold lessons at a riding club or an equestrian centre, where they also raise animals and arrange outings with them.
related jobs

see all related jobs