Forester
Foresters and/or arborists are generally responsible for the management and/or cultivation of large wooded areas. Nearly all of one's time in this profession is spent outdoors; it also involves exposure to rain, wind, and snow.
These nature-loving forest workers are active at all times of the year regardless of the weather conditions. Foresters/arborists use chainsaws to maintain the forest. If a tree is to be felled, the foresters are responsible for carrying out the procedure, always strictly observing safety regulations in order to avoid accidents. Afterwards, they cut up the branches into smaller pieces and stack the wood by the cubic metre.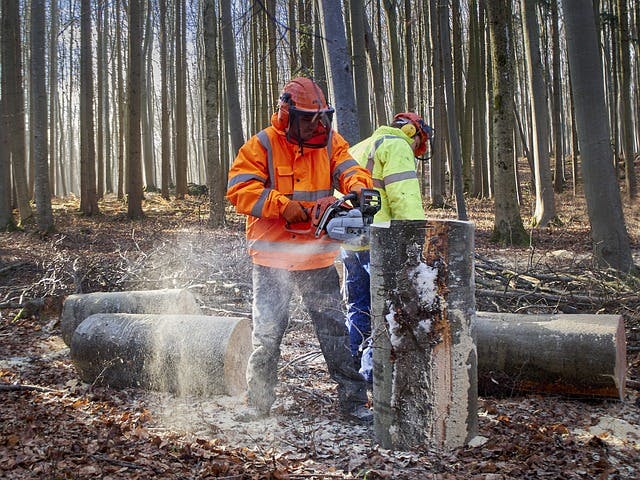 Foresters/arborists use chainsaws to maintain the forest.
More and more foresters and arborists are self-employed, which means they should possess basic bookkeeping and management skills. Their duties often include cultivating newly planted areas, removing undergrowth, and ensuring that trees are replanted. They are also involved in land-use planning for wooded areas (this involves roads, ditches, earthworks, etc.). They are adept at distinguishing between the various kinds of trees and are able to recognise any diseases and provide the appropriate countermeasures.
Depending on the circumstances, a forester may work as part of a team, and may be employed by a tree nursery, a company involved in reforestation efforts, the owner of a woodland, a forestry business, or in civil service. The necessary training for this line of work takes places at the CNFPC continuing training centre in Ettelbruck.
related jobs

see all related jobs