Cook/Chef
A chef's creativity and talent define the guests' tasting experience and a restaurant's reputation. A gourmet, curious and inexhaustible, being a chef is a very favorable job within the market.
Big restaurants have kitchen "crews". Working under the most experienced chefs, the kitchen helpers peel different vegetables or prepare starters. They are supervised by the various chef de partie who keep a close eye on them. The fish chef prepares the catch of the day. The roaster monitors the poultry cooking process. The entremetier makes soups and puddings, while the saucier tastes his béarnaise. The chef de cuisine himself organizes the tasks and controls the quality of the dishes. He prepares a large quantity of dishes, starters or desserts, creates the menus, manages the stock, decides what to order, and monitors the deliveries. All in all, the chef de cuisine ensures that everything goes well.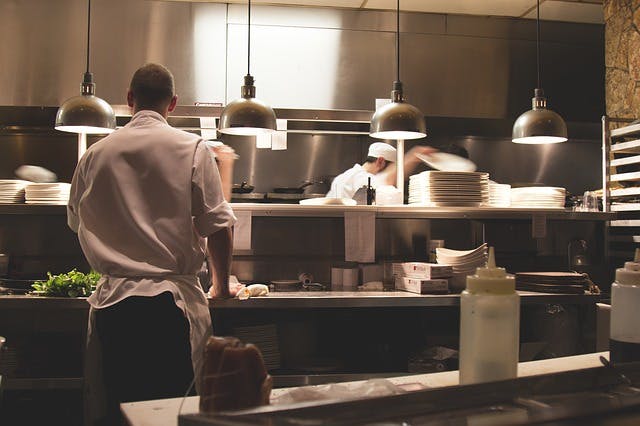 Big restaurants have kitchen "crews"
From the kitchen help to the chef, there is a whole hierarchy to climb over the years. In canteens and corporate restaurants, catering employees are more versatile. They go from making starters to collecting meals and cleaning the room.
related jobs

see all related jobs