Cabinet maker
Cabinet makers mostly work with wood. They are a little bit like wood sculptors, and together with their customers they discuss the kind and shape of objects that have to be made.
They saw, cut, plane, glue, and assemble objects together. They then, through pre-assembly, check whether the parts match exactly. Finally, they finish the surface of the object by means of micro finishing, grinding, varnishing, or waxing. Sometimes, an expert (punch, gilder, woodcarver) has to complete the decoration by working on the wood or adding motifs consisting of mother-of-pearl, ivory, or ebony, for example. However, the restoration of antique furniture, or its reproduction, is the work of furniture makers.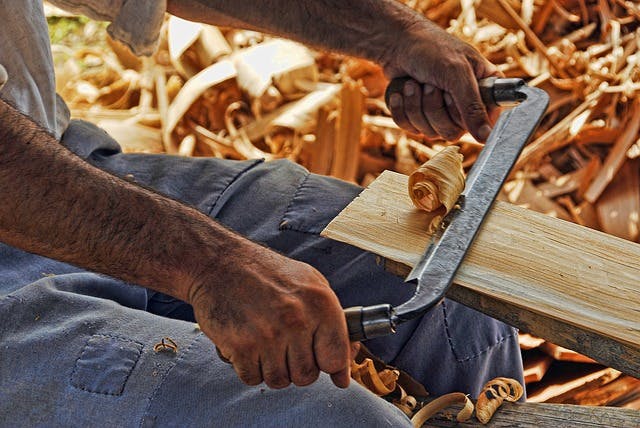 Cabinet makers mostly work with wood.
Mastering drawing techniques and geometry is important in order to capture information from plans and to work with them. Cabinet makers are informed about the arts and know art history and the techniques for assembling materials appropriately. They know the epoch-specific styles as well as the different types of wood and their characteristics. It is difficult to enter this profession, and you need at least five years' experience before you can become qualified.