The artistic professions
A wealth to be cultivated
The field of cultural professions is complex and lies at the interface of artistic professions and crafts. Even though we have discussed the issue above, it is useful to discuss this subject, with its many contexts and overlapping fields, in more depth with Jo Kox, the President of the National Luxembourg Cultural Fund (Fonds culturel national Luxembourg, FOCUNA). He greeted us in his offices to share some of his thoughts and advice for the younger generation. He demonstrated a strong, healthy understanding of the human being and presented the facts and his assessment of them without resorting to clichés.
The Grand Duchy can lay claim to an important and varied cultural and artistic offering. This has been the case since 1995, because the European Union appointed the Grand Duchy of Luxembourg as the European Capital of Culture in that year. Thanks to the commitment and support of FOCUNA, a wide spectrum opened up for artistic creation, production, dissemination, and participation. But what a Pandora's box this cultural field represents! Jo Kox, who is entirely in his element, discusses the subject in all its complexity.
You have to be convinced of what you say
If you ask this expert what advice he would give to young people interested in culture as a whole, the answer is not long in coming. "If you choose an artistic profession, you have to believe in it first and foremost, you have to be curious and always mentally alert, perceive all the possibilities, and continually strive to learn new things. You should try and do things well. This is a lot to demand, but there is so much to do, and this is a wonderful project to be tackled – culture must not be an esoteric subject, you have to open it up!"
"In this digital age, young people must network with reality again, learn to make direct contact, and try to keep the virtual at a distance. "
Jo Fox - President of FOCUNA (National Luxembourg Cultural Fund)
"I personally prefer going to the theatre than to the cinema. To see the saliva in the mouth of the performer, when he performs on stage, to tremble as a spectator at the possibility of a memory lapse. I'm not saying that the digitalisation of works is not a good thing or not necessary. But nothing is more important than the look, the truth, in an image. Imagine visiting an artist in his studio, discovering how he works, the still unpainted canvas, how to paint the first brush stroke etc." Jo Kox is vigorously committed to a culture liberated from complexities. He is fiercely critical of competence that lacks orientation and a certain cultural mentality that espouses a global character rather than diversification. He asks, "Who actually still knows Serge Tonnar, the only artist who continually performed his songs in the Luxembourgian language?" This entire cultural heritage must be preserved and developed.
The DNA of the Grand Duchy of Luxembourg
According to Jo Kox, the young generation should think deeply about the nature of Luxembourg's 'DNA' and about the way these cultural characteristics should be transmitted in the future. But you must arm yourself with patience and have a strong will. The figures and statistics currently provide little meaningful information. This lack of transparency leads to further problems. "You can only create a lobby by providing data on people working in the cultural sphere. The feedback then has to be evaluated. That is why one has the impression of marching on the spot; without figures you can negotiate nothing and demand nothing." Culture surveys were commissioned in 1999 and 2009, and it seems that in July 2017 – as FOCUNA wanted – detailed information from this area has finally become available.
As Jo Kox also points out, culture continues to develop thanks to education. "Parents obviously have an important task, but so do teachers and institutions."
Many very varied professional activities
The artistic professions occupy a broad field. But, according to Jo Kox, there is no official nomenclature. We mentioned above, but would like to point out again, that one can include very different professions such as that of singer, dancer, actor, painter, sculptor, photographer etc. but also that of sticker , book illustrator, restorer of art works under the heading of "artistic professions". One must also keep in mind that people working in the field adjacent to artists are also included in the statistics of the cultural professions. Regardless of whether you operate as a gallery owner, press attaché, director, screenwriter, or secretary in a cultural institution, you are recorded statistically in the area of cultural professions or activities. It is important to emphasise that in this digital age new professions may emerge in this field.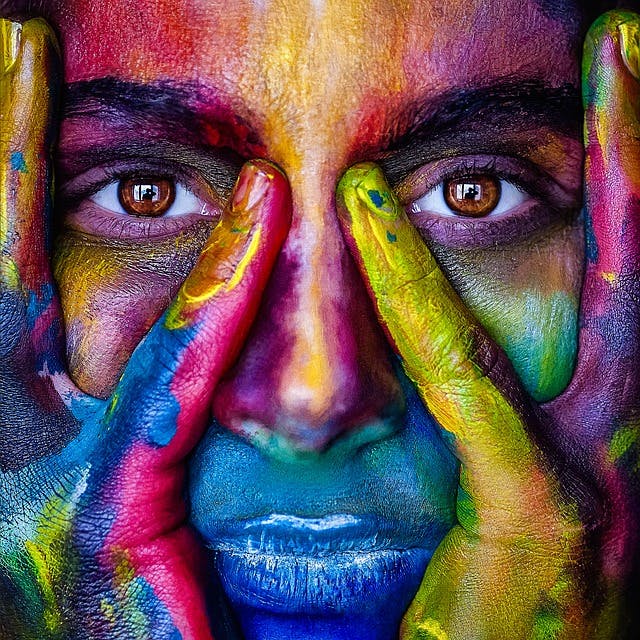 It is important to emphasise that in this digital age new professions may emerge in this field.
"Culture" includes an abundance of already existing areas of activity, but an institutional definition is lacking. Since many sectors, including culture, are developing enormously in the Grand Duchy, it is absolutely essential to keep an eye on the advantages and disadvantages of having a career in the field of culture. With the exception of the luxury goods industry, workers without statutory social insurance (i.e. craftsmen, artists, freelancers) dominate the field of the crafts. Irrespective of their status, they are referred to as "artisans" or even as "craftsmen in the service of art", and their salaries correspond to this position. It can however be emphasised that passionate interest and vocation are not negligible factors. These basic attitudes can justify professional development in the cultural sphere .
Jo Cox is hoping for a renewed appreciation of the artistic professions (classical music, fine arts, creative industries etc.) but also regrets that there is a lack of actors who actually embody the field of culture in social life.
Jo Kox counts on the exchange of opinions, which the workshops that followed the Assises culturelles evaluated and expressed. "The figures we will announce will be important, and we can gain weight – politically speaking. People must be shaken awake mentally, because the function assigned to culture is a central benchmark for the democratic development of a state."
"People must be shaken awake mentally, because the function assigned to culture is a central benchmark for the democratic development of a state."
Jo Fox - President of FOCUNA (National Luxembourg Cultural Fund)
This development has already started in part.
Recognition for young Luxembourgers on the international stage
Luxembourg presented its art productions to the international public on the occasion of the Biennial "Révélations" (3 - 8 May) held in Paris at the beginning of May 2017 in the Grand Palais. Creative works are indeed exportable. At the same time, the international exhibition "Le Banquet" took place. Creative personalities from all parts of the world were honoured; an impressive presentation of the vitality, uniqueness, and creativity of the artists from all parts of the world. This year, nine participants came from Luxembourg. It is to be welcomed that the importance of culture and cultural know-how has received so much recognition.
It is up to our youth to make these efforts, in which one can play a full and creative role, sustainable in all aspects.
related jobs

see all related jobs