Elderly care
Retirement homes are recruiting employees: what profile are they looking for?
Faced with an aging population, retirement homes are among the fastest growing sectors. It's a rather promising sector in which jobs are guaranteed, but the complex working conditions shouldn't be forgotten.
The currently recruiting and caregiving professions are regulated: to access these jobs, you must follow a specific path. They require a lot of organization, knowledge, and human qualities. The working conditions depend on the size of each individual retirement home`s structure. A close-up on a sector where every employee constantly has to prove their versatility!
A real need for new recruits in retirement homes
The logical consequences of an aging population
There were around 70 retirement homes in Luxembourg in 2011, housing 5,000 residents: this number has doubled in only ten years.
The global phenomenon of an aging population is more prevalent in developed countries where access to medical care is open to most of the public. In Europe and in Luxembourg, people live longer. This increase of life expectancy impacts the economy: new needs, but also new diseases arise. More dependent people, more cardiac or cerebral incidents with serious consequences, an increase of neurodegenerative diseases: more and more aging people are incapable of living alone, which naturally contributes to an increase in the number of people in retirement homes.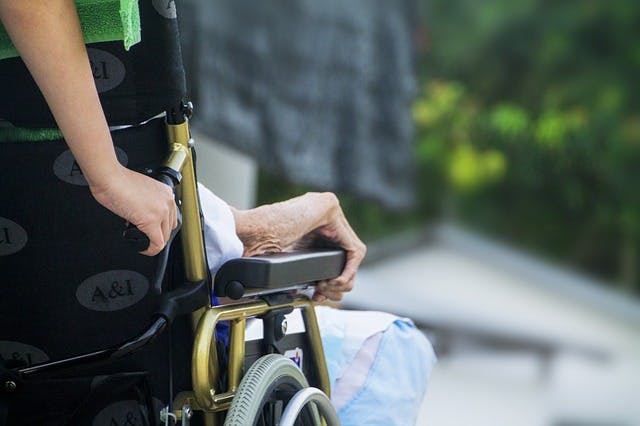 There were around 70 retirement homes in Luxembourg in 2011, housing 5,000 residents: this number has doubled in only ten years.
Difficulties Recruiting
In 2015, 7,000 nurses were registered in Luxembourg, across all institutions (incl. the hospital sector). Hospitals, care homes and retirement homes are constantly looking for new employees, notably since the number of new professionals entering the job market barely covers the number of people going into retirement.
Faced with a difficulty to renew their team, certain institutions opt to hire employees from border countries. However, in most cases, recruits need to speak Luxembourgish in order to guarantee a permanent contract in this sector. Applicants can hope to secure a contract by agreeing to pursue language courses once the contract is signed.
Which degrees and which qualifications?
The two main jobs available in retirement homes are nurse and caregiver, both of which are regulated. However, according to Elodie and Sophie, interviewed by Jobfinder, nurses are asked to work as caregivers as well - they need to be versatile.
Being a nurse in a retirement home
Nurses are a strong point of contact for each patient and have to assume a wide range of roles: they manage the patients file in collaboration with the doctors, they deliver all necessary care (deliver medication, draw blood, carry out all specific care, etc.…) and can be asked to supervise students or new partners. In the event of a personnel shortage, most retirement homes also require nurses and caregivers to help with hygiene and nutrition related duties.
Training required to become a nurse takes four years: it is based on vocational and general training. Following the course, the student obtains the vocational certificate "nurse responsible for general care".
Being a caregiver in a retirement home
The caregiver supports nurses in specific tasks. Most importantly, he or she is in charge of assisting dependent people with their basic daily activities (eating, moving, hygiene, etc.…). Caregivers help those who are unable to care for themselves to take a shower or eat, for example.
To become a caregiver, you need to complete an entry level test to prove your knowledge and skills after ninth grade (third year of secondary education). Following this, students receive three-years of theoretic and practical training after which they graduate with a professional aptitude diploma in caregiving.
In conclusion, working in a retirement home is very enriching on a human level, and runs under a unique structure (unconventional hours, night work possible, etc.…). Elodie and Sophie, our two Luxembourgian nurses, insist on the fact that working conditions vary: one of them works as a caregiver within a family setting (around twenty pensioners), the other works as a caregiver within a larger structure, "working in an assembly line," with a completely different rhythm.