Bakery - Confectionery
The profession of a baker and confectioner
Anyone who wishes to run a bakery must be a skilled craftsman. One must be able to produce all types of bread and bakery products, including creative pies, cakes, and other products that appeal to customers.
Bakers and confectioners must also advise their customers regularly. This requires appropriate sales experience. To be able to apply their expertise, they must have solid training and the necessary skills.
How are bakers and confectioners trained?
Anyone who wants to become a baker and confectioner must be trained accordingly. One is free to practice the profession after obtaining a vocational capacity certificate (CCP). However, if you want to achieve higher goals in this profession and assume more responsibility right from the start, you should opt for such vocational training that earns you a vocational aptitude diploma (DAP).
Regardless of whether one opts for the CCP or DAP, a training period of three years applies. The training courses can be categorised into three different types based on how they are structured:
The parallel system: Part of the training takes place in a training centre and the trainee spends three days a week in technical secondary school.
The mixed system: The trainee attends a vocational training class in a technical secondary school for one year, and then joins the parallel system for two years.
The full-time system: The entire training takes place in a secondary school. However, the trainee must complete internships for no less than 12 weeks over the entire training period.
Trainees can use this time to deepen their knowledge and apply for a Master Craftsman's Diploma.
The everyday work of a baker means: handicraft, sale of goods, and an appropriate working methodology.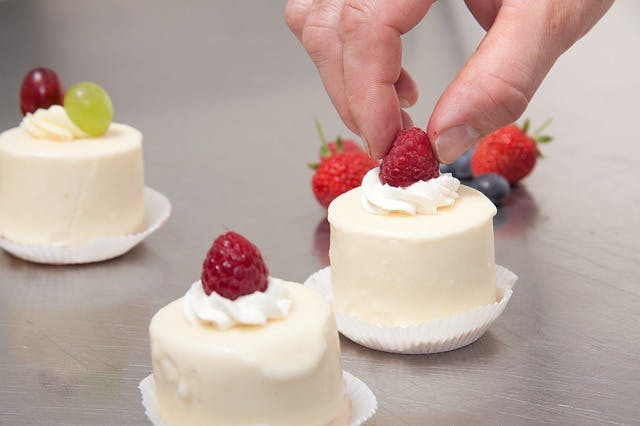 Pastries and confectionery are in higher demand in areas that are frequently visited by tourists.
This profession mainly involves everyday craftsmanship. One must be able to offer different types of bread and a variety of pastries. To ensure customer loyalty and stand out from the competition, bakers must be able to come up with original recipes based on the wishes of their customers. Bakers and confectioners must be able to adapt their offer to suit their customers depending on the location. For instance, sandwiches are very popular in areas that are next to offices, whereas pastries and confectionery are in higher demand in areas that are frequently visited by tourists. Having a good idea of the consumption habits in one's location and obtaining as much differentiated information about your clientele as possible is an essential prerequisite for success in this field.
Bakers and confectioners must ensure accuracy in many aspects of their everyday work. They must observe health regulations as well as adhere to all provisions of food law. These craftsmen must always ensure the highest levels of hygiene, combining a well-structured way of working with organisational talent.
Some bakers and confectioners are in charge of employee groups of different sizes. They could be supervising a confectioner, chocolate manufacturer, other bakers, and one or more sales employees. Skills in competent handling of employees are indispensable. If the business owner is also the CEO or manager, he/she must be able to exert his/her authority as well as be able to guide the employees in the best possible way.
It should also not be forgotten that bakers and confectioners must be fit and healthy. Their work involves great physical effort, with flexible working hours, and daily exposure to high temperatures in the bakery. If you work in bakery, you should also not be allergic to flour.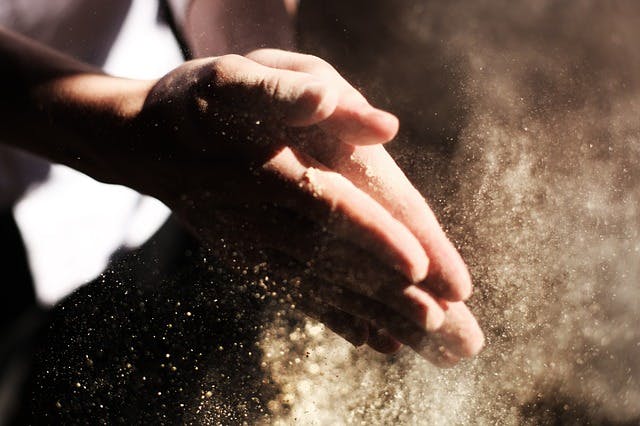 If you work in bakery, you should also not be allergic to flour.
How do you open your own bakery?
Since being a baker and confectioner is a handicraft, one must apply to open and run the business. Certain conditions must be met, both in terms of professional qualifications and integrity. One must also provide proof of the location of the business in Luxemburg. Once the application has been submitted, the Directorate General for SMEs will officially examine the professional requirements of the applicant to ensure all conditions have been met. This is then followed by further applications or a request to join professional associations before opening the business, depending on the legal form chosen by the applicant.
In order to open a bakery, applicants must have a master's certificate corresponding to their field of expertise. If one only has a vocational aptitude diploma (DAP), he/she needs to have been a senior executive for at least six months to be entitled to open their own business.
It is also possible to pursue the profession of a baker and confectioner if you are from an atypical career field: if you have a high school diploma in another area and can also prove that you have been working in this profession for a given minimum period.