Anne-Sophie Bernasse of L'Enfant Roi nurseries
How did you reach the top of the HR ladder?
Since I had worked for the company Crèches l'Enfant Roi for several years and already knew all of its employees, the company placed its trust in me and offered me this position.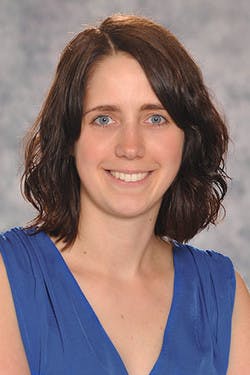 Anne-Sophie Bernasse
Head of HR at L'Enfant Roi nurseries since 2017
Which professional profiles are you most interested in?
I deal primarily with employees in education, specifically educators for small children or qualified nursery educators, paediatric nurses who have competences associated with our pedagogical concept, which follows the Montessori method. This approach corresponds to the child's need for autonomy, freedom, and movement. We are currently looking for educators whose mother tongue is Luxembourgish, but also speak English and French. This allows children to benefit from an environment designed to foster optimal language acquisition and subconscious learning processes in this sensitive stage of development. These processes take place without any particular effort.
Which do you consider to be the most important criteria when hiring an applicant?
The applicant must be able to evaluate their work in a self-critical way. They must be willing to learn about the pedagogical concept we implement here. The educator's behaviour is crucially important. For this reason, we ask the applicant to look at the "Dekalog des Erziehers" (Educator's Decalogue) by Maria Montessori during the very first interview. Afterwards, we offer an observation phase at one of our various creches, so that the applicants can familiarise themselves with our pedagogical concept.