Pascal Marchesin of Saint-Paul Luxembourg S.A.
How did you become the HR manager?
After studying economics and law with a focus on HR, I completed a two-year internship in the steel industry from 1992 onwards. This was aimed at the further development of the HR management and motivational subjects. I was able to expand my experience gradually through activities in various companies in France, Germany, and Luxembourg. In 2006, I took over a position in the management of the HR department for the first time. And in 2012, I began my work at the company Saint-Paul Luxembourg.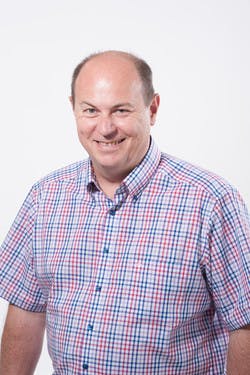 Pascal Marchesin
HR Director of Saint-Paul Luxembourg S.A.
What professional profiles are you looking for?
We provide considerable resources for the further development of the skills of our employees. We are looking for multilingual applicants, who have acquired journalistic and editorial skills following their academic training. We also offer jobs in the area of customer support. In addition, the evolving IT department is emerging as an important professional field in the company.
What do you regard as the most important criteria for hiring applicants?
The applicants that we decide upon must have good skills and adequate experience. S/he must also have an affinity for our various products. As a Luxembourg company with Luxembourg as the target market, we generally expect the applicants to be well informed about Luxembourg.
related jobs

see all related jobs