Laurent Meunier of Paramedicus
You have the function of both head of finance and of HR. How did you get into these multiple functions?
My professional career began in the finance department of Arbed. When this company was taken over by Arcelor Mittal, I prepared an internal audit, which included three years in Canada. After being employed at the company Paul Wurth, also in the area of preparation for internal audits, but risk compliance management as well, I finally started working for Paramedicus. This gave me the opportunity to contribute my experience directly to personnel services.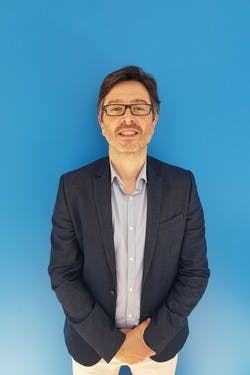 Laurent Meunier
Financial and HR Director of Paramedicus since 2015
What professional profiles are you looking for?
When I joined Paramedicus, the company had 15 employees. Today we are almost 40 people. In order to cope with such growth, concrete support and advisory procedures are necessary. In general, we need staff with medical and nursing experience: professional nurses, enrolled nurses , nurse aids, life counsellors, or social-family support staff (aides socio-familiales). However, there is also a need for staff in administration, in the secretarial office, in marketing, in communication, and, currently, above all in the HR department.
What do you regard as the most important criteria for hiring applicants?
Our onsite employees work in the most intimate private areas of the people they care for. Therefore, you need appropriate work experience, have to be multilingual, be familiar with multiple subject areas, and be flexible. In addition, one has to adjust to unscheduled events and, above all, to be committed, optimistic, and motivated – only in this way can the patients be provided with optimal services.
related jobs

see all related jobs