Donatella de Angelis of Grant Thornton
How did you reach the top of the HR ladder?
A lawyer by training, I switched directions after working in banking for several years and started focusing on human resources. I obtained a diploma in Human Resources Management (HRM), followed by a master's in Mediation. In 2006, I received the opportunity to take on a position with Grant Thornton in Luxembourg.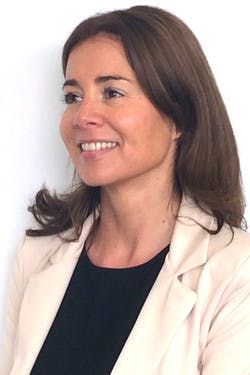 Donatella de Angelis
Head of HR at Grant Thornton since 2006
Which professional profiles are you most interested in?
The Luxembourg-based company Grant Thornton specialises in auditing processes, in accounting, taxation, and corporate consulting. We are therefore looking for a wide range of profiles. We are particularly interested in accounting professionals, payroll specialists, but also consultants and compliance officers. My colleague, who specifically deals with the management of auditors, ensures that her teams are constantly receiving new additions and therefore recruits auditors of all levels who have specialist knowledge in all economic sectors.
Which do you consider to be the most important criteria when hiring an applicant?
We are primarily interested in people with a solid foundational education. Depending on the industry, this can range from Bac+2 to a master's degree. Applicants must be proficient in multiple languages. We also like to see individuals who are open-minded, like to work in a team, and demonstrate the drive to fully dedicate themselves to their own career as well as intensively engaging with the company's management functions.