David Giabbani of Giabbani Attorney's Chambers
You are at the head of a law firm. How did you get to this position?
I became an attorney 12 years ago, because I liked the intense, case-related endeavour of interpreting legislation and I like talking back – that is a mental attitude, which is strongly anchored in me. So it was obvious that I would go into the legal field. And it was also clear to me that I would then build my own law firm.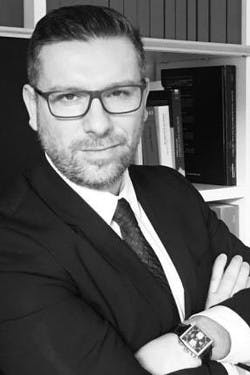 David Giabbani
HR Director of Giabbani Attorney's Chambers
What professional profiles are you looking for?
As we are a specialist law farm, we only hire lawyers who are interested in labour law and social law. We are concerned exclusively with cases relating to employment and exclusively on the part of workers and senior staff. In our opinion, it's best to become a specialist, as the field of law practice covers many different areas.
What do you regard as the most important criteria for hiring applicants?
One of the most important criteria is that the attorney should have a keen interest in oral proceedings at hearings and should demonstrate a corresponding ability to speak and articulate well. One of the most important characteristics of an applicant is the willingness to learn, the intellectual receptiveness, and the ability to continually review his/her work in a self-critical manner.