Christian Weber of CLK Construction
How did you become the head of the HR department?
My career development at CLK began in 1990. Initially, I was assigned to the Department of Administration and Accounting. Over the years, I have also looked after staffing, personnel recruitment, calculation of wages, legal issues etc. Our former HR manager retired in 2006, and I have been performing this function since then. I am also head of the Administration and Finance department.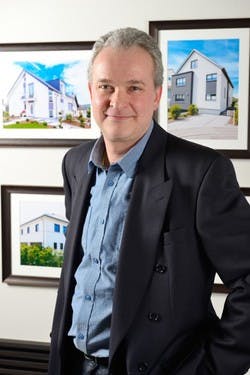 Christian Weber
HR Director of CLK Construction
What professional profiles are you looking for?
Within our company we have departments for almost all construction-related trades. This also allows for a high degree of flexibility, because we also pay close attention to details in customer requests. Without wanting to submit a complete list here, we are looking for masons, carpenters, heating staff, drivers, machinists etc.
What do you regard as the most important criteria for hiring applicants?
We are mainly looking for qualified staff that show willingness to perform, are flexible, and want to commit themselves to our company in the long term. Our number of employees is very constant, with an average of 120 employees for 25 years. The service average is 16 years. This is certainly remarkable for a company in the construction industry!
related jobs

see all related jobs