Carlo Mouschang of Groupe Bourse
How did you become an HR manager?
I was appointed to the top of the HR department in 2006, following a 17-year career on the stock market. So I had a very tangible image of the different professions and understand the fundamental importance of individual and collective commitment to the successful development of the company very well.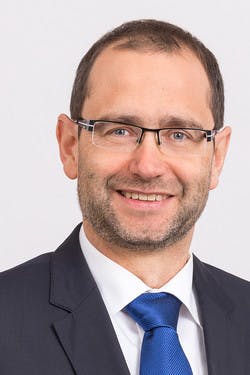 Carlo Mouschang
HR Director of Groupe Bourse since 2006
What professional profiles are you looking for?
Groupe Bourse, with its 160 employees, is a mid-sized company that offers opportunities for career advancement in various sectors such as capital markets, project management, finance, and IT. We employ people with a wide variety of professional profiles, from the young diploma holder, who has successfully completed his/her education, to the specialist who has very specific competences, without forgetting the trainees who want to gain initial professional experience.
What do you regard as the most important criteria for hiring applicants?
We employ applicants whose curriculum vitae meet our requirements, who are mentally open-minded, creative, who feel comfortable in an innovative and multilingual environment, and who would like to contribute to professional projects that are constantly developing.