Aurore Tripori of RH Experts
You work as a Senior Consultant in Human Resources. How did you reach this position?
I completed vocational training in Human Resources with a focus in Occupational Psychology. During my studies, I recognised that this was my calling. I worked as an occupational psychologist for the company Arcelor for five years. In 2011, I became a Senior Consultant at RH Expert. In addition to conducting the hiring process for our clients, I run training programmes to support the latter in their hiring practices and selecting applicants. I also advise outplacement employees and carry out assessment events to evaluate employees regarding their continued career development.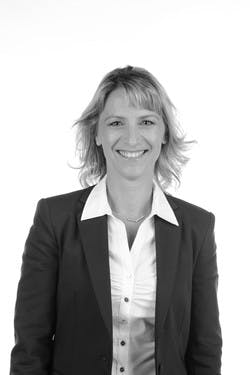 Aurore Tripori
Senior Consultant at RH Experts since 2017
Which professional profiles are you most interested in?
fessional profiles are you most interested in?We help recruit applicants with a wide variety of qualifications. As a result of the fact that we signed more than one full-time work contract per day in 2016, we are the leading company. Internally, we look for HR consultants or applicants who have completed a qualification in labour law and training specialists for our education centre, where we train more than 400 people every month. We also look for people who give lectures to our students at the HR Academy as well as people who are suitable for team support. Based on the profiles of senior and junior consultants, we ensure complementary competences. Younger, qualified candidates arrive with a "fresh perspective" on human resources, while the Senior Consultants actively drive development.
Which do you consider to be the most important criteria when hiring an applicant?
Solid experience and outstanding competences are crucial. However, it is also important for the applicant to support our values and fill these with life. Employees at RH Experts put a strong focus on working together to offer innovative solutions.