Anne-Catherine Loiseau of Caceis Bank Lux
How did you become the HR manager?
After I completed my Master's degree in HR, my career began with the Danone Group. Then I went to Crédit Agricole Indosuez Luxembourg in 2001. With the Crédit Agricole Group, I was able to develop further in the HR sector. In 2009, I became the manager of the HR department at Caceis Bank Luxembourg.
I was successful in this function, because I am interested in the interests of the employees. I specifically looked after the interest of the employees and cooperated with team members who were very strongly involved in the success of different projects.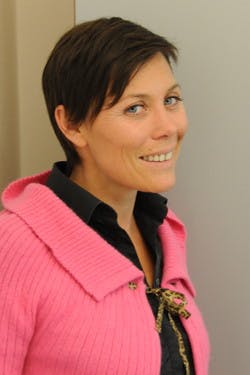 Anne-Catherine Loiseau
HR Director of Caceis Bank Lux since 2014
What professional profiles are you looking for?
Caceis Bank in Luxembourg employs about 1,000 people, with an average company membership of more than 10 years. We regularly introduce young degree holders, who we train for our respective professions, and accompany them in the further development of their skills. We are currently also experts in the areas of the AML KYC legitimacy check, compliance, and private equity.
What do you regard as the most important criteria for hiring applicants?
We are looking for employees who want to use their expertise for Caceis-Bank. The principles implemented by us at Caceis include high willingness to perform, prompt work, initiative, solidarity, and determination. This is the way in which we provide outstanding service to our customers.