Marguerite Thommes of CBL SA
How did you reach the top of the HR ladder?
I started my professional career as an assistant to the Head of HR at the company Fasson in 1990. In 1992, I then joined the law firm Kleyr Grasso & Associés and worked there for more than 12 years. After this, I was hired by a general contractor in the construction industry in 2004, which was then bought by the company CBL SA in 2006. CBL SA boasts a tradition of more than 150 years within the family company CIT Blaton and is specialised in sustainable and environmentally friendly solutions.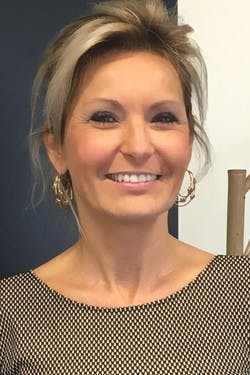 Marguerite Thommes
Head of HR at CBL SA since 2006
Which professional profiles are you most interested in?
Numbering 450 employees, the company CBL works in all subsections of construction from shell to turnkey construction. Since our goal lies in continuing to build on a solid foundation and function as a socially responsible and dynamic player, our HR management aims to recruit experienced and motivated specialists from all of the sector's disciplines. But we also contact young, qualified engineers and interns. Specialist expertise and constant further training form the core prerequisites for success in the job interview.
Which do you consider to be the most important criteria when hiring an applicant?
We analyse the level of knowledge, professional suitability, and the competences of the future employee, including their motivation. We make sure that we define a joint professional project that harmonises with our company values. In concrete terms, this means: respect, commitment, and professional excellence.